Pastor Reed Lessing
Senior Pastor
Pastor Lessing was born and raised in Denver, Colorado. He is married to Lisa and their marriage has been blessed with three wonderful children. Reed received his pastoral education at Concordia Seminary in St. Louis, Missouri. He enjoys jogging, biking, camping and following the St. Louis Cardinals.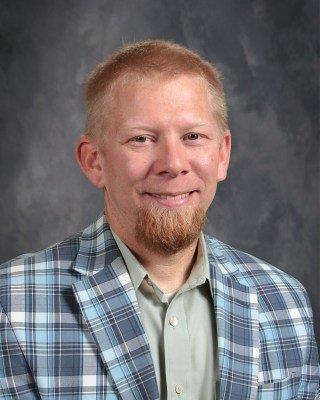 Pastor shawn Davis

Missional Pastor
Shawn is the son of a retired Air Force Chaplin. Shawn and his wife Anna met at Camp Lutherhaven in Albion, Indiana, and were later engaged to be married there. They currently have three children named Adelaide (7), Elsie (5) and Daniel (3). Shawn enjoys being outdoors, cheering for the Seattle Sounders and local
sports teams.
Pastor Don Sandmann
Assisting pastor
Upon graduation from Concordia Seminary, St. Louis, Pastor Sandmann was called to begin a mission in rural northern New Jersey. He served that congregation, one in Illinois, and two others in New Jersey. In 1985, he was elected President of the New Jersey District, LCMS, and served the church workers and congregations there for 15 years. Upon retirement in 2000, his wife, Marilyn, and he moved to Fort Wayne. His pastor's heart has led him to serve interim pastorates in Fort Wayne at Trinity, Concordia, and Suburban Trinity Lutheran Churches.
Stephanie Maxson
Worship Director
Stephanie was born in Natchez, Mississippi, but spent most of her time growing up in Lafayette, Indiana. Go Boilers! She is married to Tim and they have four children. Stephanie graduated from Concordia University in River Forest, Illinois, and earned her a Master's Degree in Education from Indiana Wesleyan. Stephanie's hobbies include gardening, singing jazz, and biking.
Tammy Bruns
Tammy Bruns
Executive Director
Tammy was born in Michigan; went to school in Leavenworth, Kansas; graduated from high school and attended college in Indianapolis, Indiana. Her varied jobs have taken her to Chicago, Illinois; Orlando, Florida; Columbus, Ohio; Bloomfield, Nebraska; Yankton, South Dakota; and finally to Fort Wayne, Indiana. She is married to Rick and has two children, Ben and Alexis, and one grandchild, Roman. Tammy spends her time studying the Bible, loving on her family, and reading.
Tina hoover
church secretary
Tina was born in Paulding, Ohio and grew up in Paulding and New Haven. She is married to Randy and they have one daughter. Also living with them is Randy's son, A.J. She has an Associate Degree in Business from Indian River Community College. Things she likes: playing with daughter, being outdoors, going to the beach, climbing mountains, skiing (water & snow), crafts, reading and most important naps!
Rhonda paterson
Communication director
Rhonda has been a member of St. Michael since 1976. She attended Emmanuel-St. Michael Lutheran School and Concordia Lutheran High School before obtaining a journalism degree from Indiana University. She has worked as a graphic designer, retail manager and piano accompanist while raising her two children, Caleb and Paige. Rhonda has been married to Craig for 25 years.
Karen Manges was born in Milwaukee, WI, and grew up in Indianapolis, IN. She has a Bachelor of Music Degree from DePauw University in Greencastle, IN. That is where she met her husband, Steve. They have three sons and seven grandchildren. She also enjoys giving piano lessons and playing the flute.
shawn mcLain
Technology Specialist
Shawn was born in Lapeer, Michigan, and moved to Fort Wayne, Indiana, in the mid 1980's. Married Jessica in 1996 and blessed with four children. Educated locally at International Business College and member of St. Michael since 2000. Shawn enjoys spending time with his family in various activities like camping and enjoying the outdoors. Happy to be a part of the St Michael family "Connecting People To Jesus."